24 hr. Workout Anytime gym opens in Dayton
Posted on January 3, 2018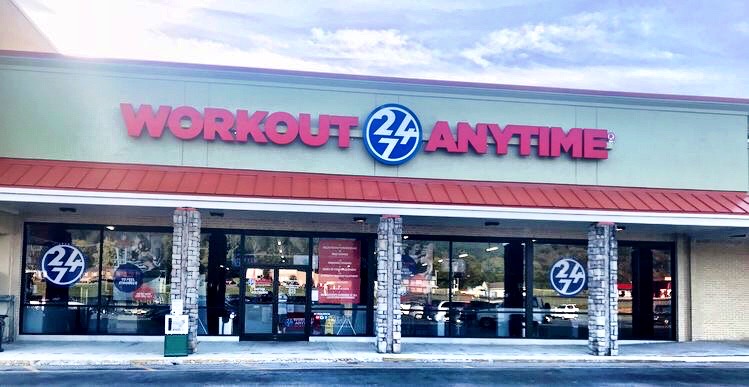 Dayton will soon have its second 24-hour workout facility as Workout Anytime is set to open for business in early October. Managing Partner Jeff Londis of Ooltewah, Tenn., said his team is thrilled to bring the fitness center to Dayton.
The new gym will join a group of four locations serving the North Georgia (Calhoun, Chatsworth) and Chattanooga area (North Shore, Hixson).
"We are very excited to bring Workout Anytime to Dayton. I personally am very familiar with the area and we've noticed the economic growth here over the past several years and watched as Dayton as grown into a vibrant place. We look forward to being part of this continued growth", Londis said.
According to the official website, Workout Anytime aims to provide the most convenient, first class fitness experience, open every hour of every day, with the best equipment, superior service and cleanliness, in a neighborhood atmosphere where everyone knows your name.
Additionally,  Workout Anytime seeks to create a unique business opportunity for our Franchise Partners that allows them to achieve their lifestyle and financial goals through hard work, commitment and passion.
John Quattrocchi and Steve Strickland founded the Atlanta-based company and worked with some of the biggest names in the industry, including Bally and American Fitness.
Together, they developed the Workout Anytime Franchise concept starting from humble beginnings in Douglasville, Georgia, in suburban Atlanta.
True to their pioneering spirit, they soon found themselves leading the wave of the fastest-growing fitness segment by applying their winning formula of Quality, Value and Convenience.
The new Dayton gym is approximately 8,300 square feet and will include high-end equipment for cardio and strength training. Additionally, there will be an open area for symmetric training with mats, ropes and other equipment.
Londis said small classes as well as personal training sessions will also be available and premium members will have access to horizontal/vertical tanning and hydromassage chairs.
"We aim to be a modern facility with offering high-end, state of the art fitness equipment to help our members achieve their fitness goals," Londis said.  
The managing partner said the community response so far has been very positive and the team is eager to officially open for business in early October.
The fitness facility will offer three types of memberships and enrollment as a charter member officially opened last week.
With the current pre-enrollment special, members can join for just $1 and choose from three levels of monthly membership fees: basic ($19), premium ($29) or a friends and family ($39).
Members have access to over 160 Workout Anytime facilities nationwide and there no contracts, so members can terminate at any time.  All members earn 24/7 gym access 365 days per year.
Workout Anytime is located at 200 Able Drive next to Tractor Supply. Current office hours are Monday-Friday 9 a.m. until 7 p.m., 9 a.m. until 3 p.m. on Saturday and 1 p.m. until 5 p.m. on Sunday. For more information, call 423-720-1061 or visit workoutanytime.com/Dayton-tn.
To learn more about franchising opportunities currently available, see our Franchise Website.
#gym #franchise #woatfranchise #workoutanytime #24hr gym #workoutanytime