Bob and Holly Surface Open New 24/7 gym in Kettering
Posted on December 29, 2019
Monday, Dec 30, 2019
By Mark Fisher
Both Holly and Bob Surface worked for more than two decades in health-and-fitness-related careers, and they met in a workout facility. So the idea of opening their own fitness center, Bob Surface says, "just felt right."
It felt so right that the husband and wife are poised to open Workout Anytime Kettering, an 8,400-square-foot fitness center at 2234 S. Smithville Road in The Shoppes at Kettering Pointe.
"We just felt like it was a great opportunity," Bob Surface said. "We know the business, we know the area. We loved the 24-hour concept. It just felt right."
Plans call for the new business to open "softly" in the next week or two, then host a grand opening shortly afterward.
The new Kettering fitness center will offer personal training, group training, tanning beds, a variety of cardio and other workout equipment, and hydro-massage, Holly Surface said.
Holly worked for nearly 15 years in various capacities at the YMCA of Greater Dayton Coffman Family Branch in Springboro, where Bob was a member.
"That's how we met," Bob said. "We knew each other in passing. After five months or so of trying to build up the courage to ask her out, I finally did. And after that, we were pretty much inseparable."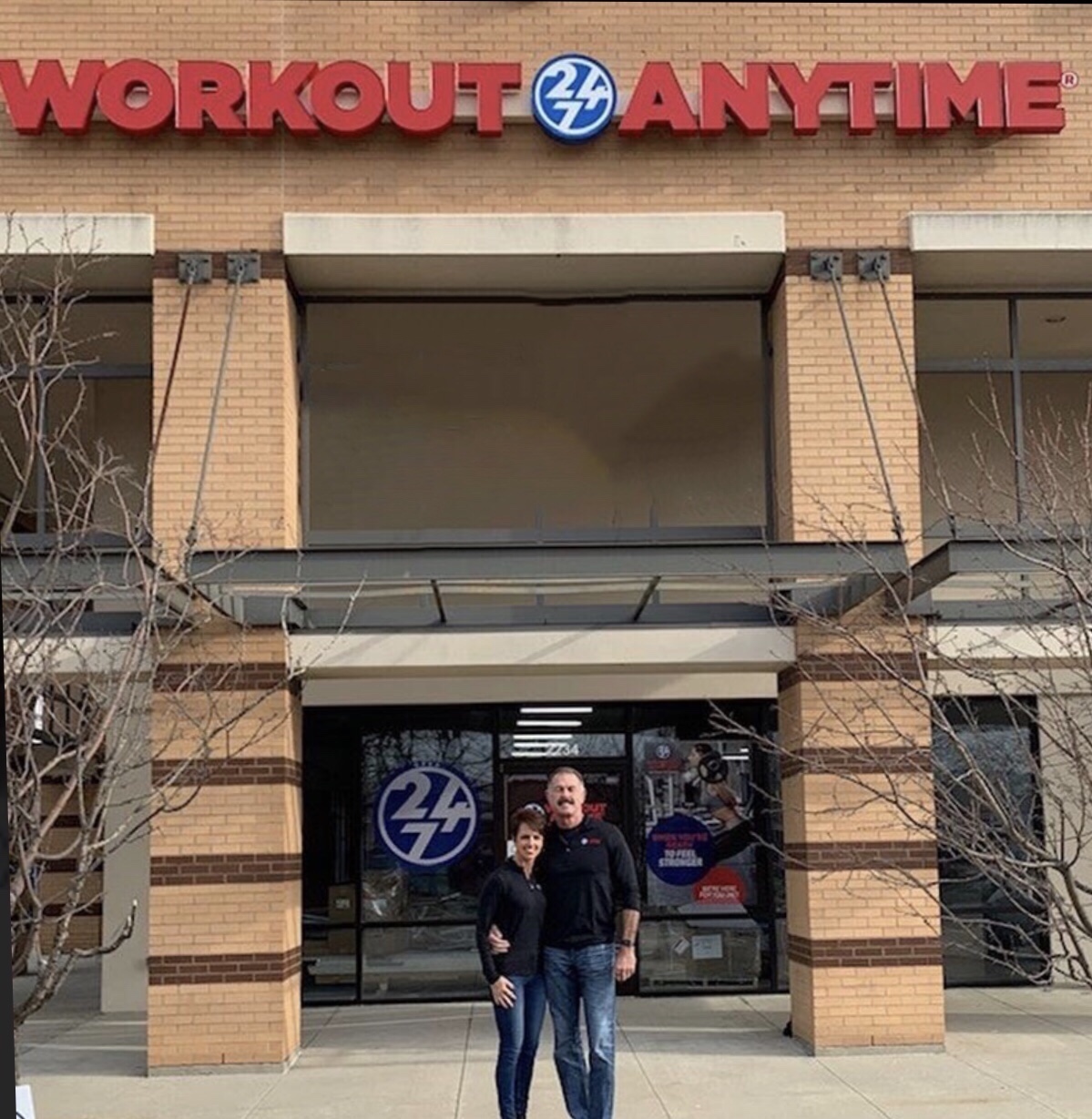 Workout Anytime operates more than 100 locations nationwide, including one at 120 N. Heincke Road in Miamisburg, which is under separate franchise ownership. Membership in one fitness center includes access to all others in the chain, Bob Surface said.
For membership options or more information, call (937) 619-9233, or go to www.workoutanytime.com/kettering.
To learn more about franchising opportunities currently available, see our Franchise Website.
#gym #franchise #woatfranchise #workoutanytime #24hr gym #workoutanytime