Workout Anytime and Vurtualgym Partner
Posted on January 3, 2020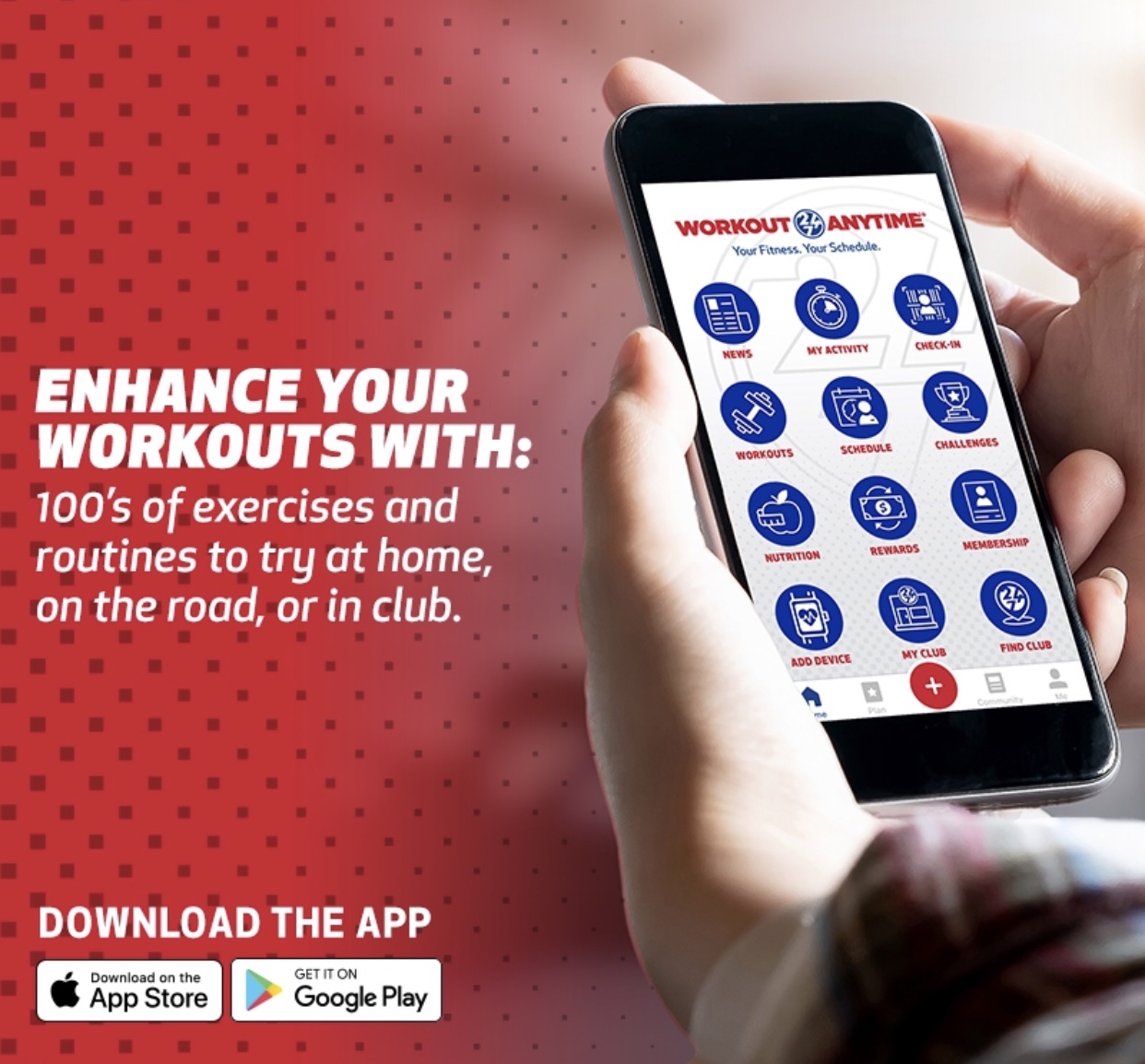 Workout Anytime And Virtuagym Partner To Transform The In-App Experience For Members Systemwide
Jan 27, 2020
This new partnership gives Workout Anytime members access to Virtuagym's exercise and nutrition coaching in addition to class booking capabilities.
Workout Anytime and Virtuagym are kicking off the new year with a partnership designed to enhance the member experience systemwide. Virtuagym is developing Workout Anytime's mobile app for member coaching and engagement, which will boost a member's overall fitness experience. Workout Anytime clients will be able to enjoy Virtuagym's leading exercise and nutrition coaching solutions and have access to one-on-one and small group training session booking while on the go. Workout Anytime will leverage powerful engagement solutions, such as the in-built community and challenges that are proven to drive member engagement and retention.
This new partnership builds on Workout Anytime's 24/7 approach to fitness. Workout Anytime's motto of a personalized experience demands a flexible mobile app solution for its members, whether they are working out in one of over 175 gyms nationwide, or on their own at home or one the road. Virtuagym's technology checks all the boxes and more, with the ability to drive extra personal training sales with in-app trainer bios and direct purchase options.
"After over a year of testing a number of providers, we're very excited to start working with Virtuagym for our mobile member experience," says Greg Maurer, VP of Fitness of Workout Anytime. They're the biggest and fastest-growing fitness technology provider in Europe and we are impressed with how their technology effectively creates more touchpoints for us with our members. This is not just a superficial fitness app, but a full-featured engagement tool that we believe is essential in our success moving forward."
"We are very proud to partner with a leading fitness brand like Workout Anytime," says Hugo Braam, Virtuagym CEO. "They have a rock-solid base offering and our mobile technology will help them go to the next level of coaching and engagement. Working with their team has been brilliant as they share our vision on the importance of digital exercise and nutrition coaching and the ability to be in your member's pocket 24/7."
The mobile app is seamlessly integrated with ABC Financial, which provides Workout Anytime's backend technology. The new Workout Anytime app is launching in January 2020.
About Workout Anytime
Atlanta-based Workout Anytime is a 24-hour, seven-day-a-week fitness concept with 175+ units across the U.S. Founded by fitness veterans John Quattrocchi and Steve Strickland, the company was formed to provide members with first-class fitness facilities at the lowest cost possible, while delivering a profitable and affordable business model to franchisees. Built on the founders' motto of, "think big, keep it simple and do it with integrity," Workout Anytime is preparing for significant expansion into new territories by providing opportunities to business-minded entrepreneurs. Franchise opportunities are available and more information can be found on http://workoutanytimefranchise.com
About Virtuagym
Virtuagym provides an innovative fitness software platform for member engagement, coaching and club management. The platform delivers a complete ecosystem with integrated mobile apps with solutions for exercise and nutrition guidance, progress tracking, online coaching, business analytics, scheduling, online sign-up and payments, over 40 third-party integrations, and much more.
To learn more about franchising opportunities currently available, see our Franchise Website.
#gym #franchise #woatfranchise #workoutanytime #24hr gym #workoutanytime