Active Aging Programs
SilverSneakers®, Optum®, And Silver&Fit® Active Aging Programs
As a way to proactively combat health issues for individuals as they age, several major insurance companies now include SilverSneakers, Optum (Renew Active) and Silver&Fit® approved exercise and wellness programs in their health plans. These programs are specifically designed to help older adults live healthy and active lifestyles for many years to come.
At Workout Anytime, we encourage timeless fitness for all our members. For that reason, we are proud to host most active aging plans, including SilverSneakers and Silver&Fit in all our locations nation-wide.
Click here to find a Workout Anytime location near you.
Frequent Questions
While we always suggest confirming with your provider, at this time the program covers as follows.
SilverSneakers: The current coverage for SilverSneakers members completely pays for A FREE Basic membership and includes 24/7 access to our locations. Learn more at SilverSneakers.
Silver&Fit: The current coverage for Silver&Fit members pays for a FREE Basic membership and includes 24/7 access to our locations. Learn more at Silver&Fit.
Both SilverSneakers and Silver&Fit are offered through many leading Medicare health plans and Medicare Supplement carriers throughout the United States. Major carriers include United Health Care, Anthem Blue Cross and Blue Shield, Humana, Aetna and more.
After confirming your eligibility, find a Workout Anytime club near you. Once you choose your club, please call to schedule your complimentary visit and speak with a staff member about our Healthy Aging options.
We look forward to helping you stay healthy and active for many years to come.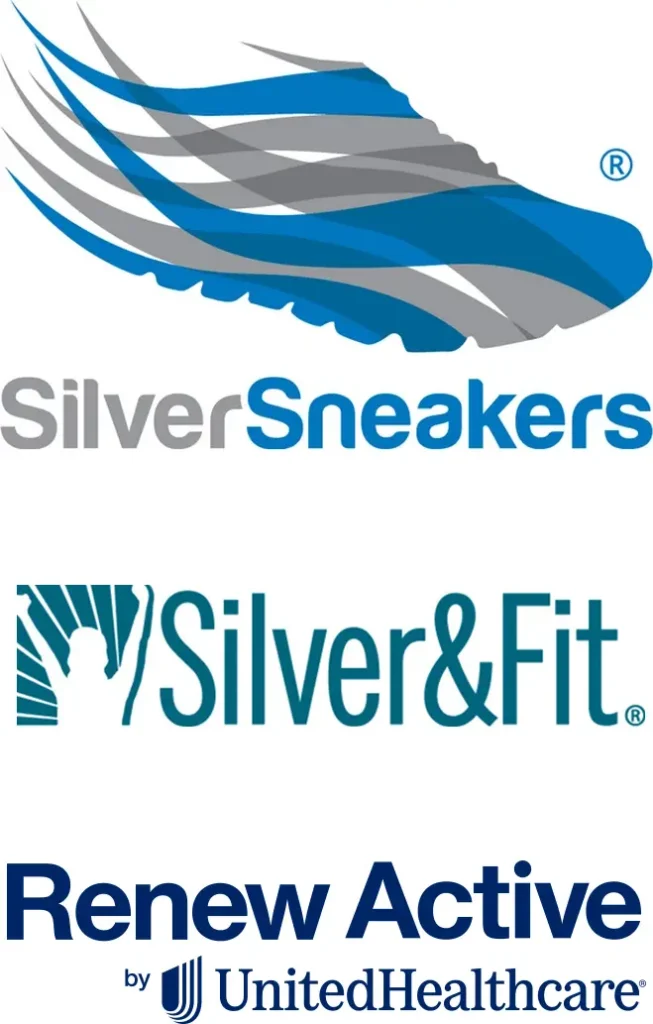 We Stand By Our Values
We offer affordable fitness with high-quality equipment whenever you want it. Fitness that fits your life means there's no excuse, just results.

Attitude
---
We drive a positive culture of confidence and enthusiasm by doing the right thing for all our members, partners, and staff.

Care
---
We provide our members, partners and staff with an environment that is welcoming and respectful of each individual.

Excellence
---
We are committed to the success of our members and partners through the expertise and dedication of our team.