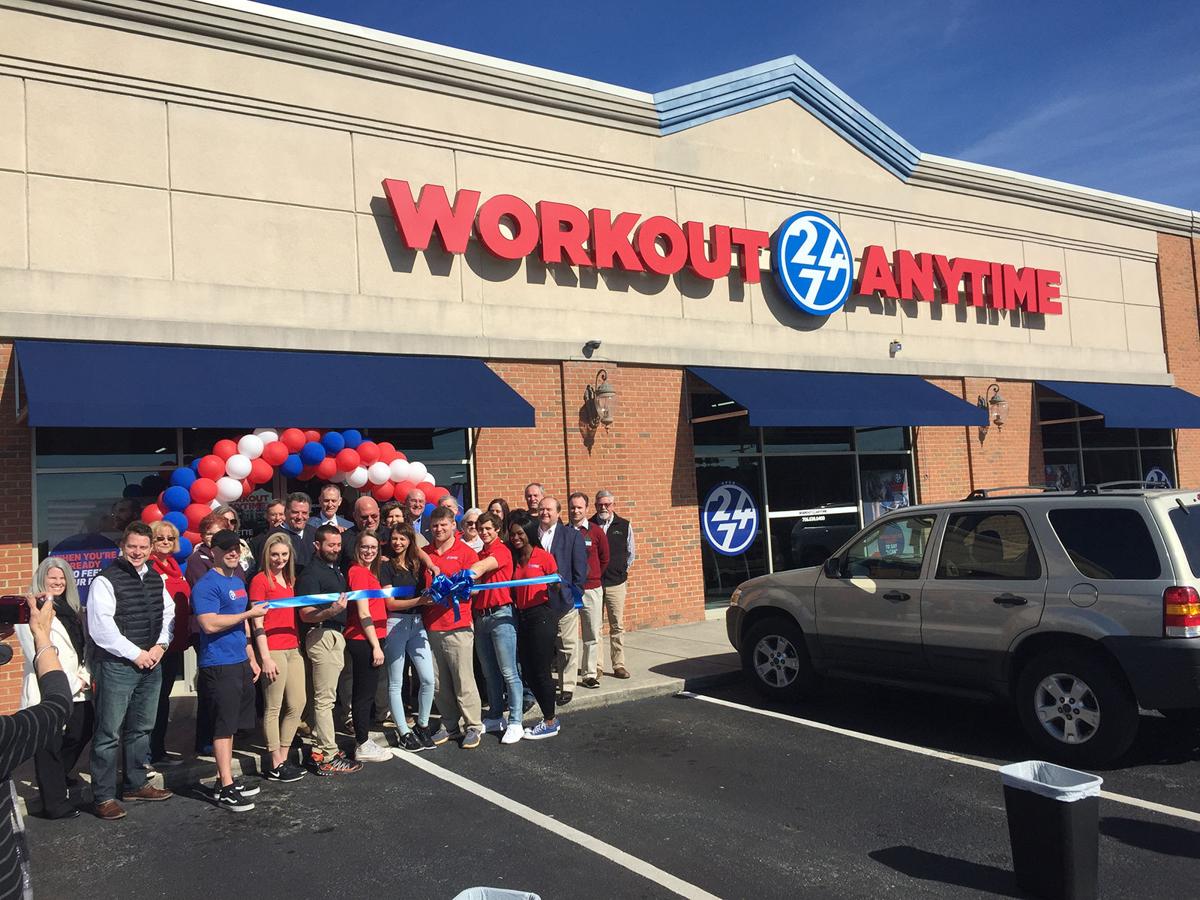 The ribbon was officially cut at LaFayette's newest Workout Anytime fitness club. Dozens of members were coming in and out to use the gym, the Chamber of Commerce was represented
, and the owners provided a free healthy lunch at the ribbon cutting celebration on Friday, Jan. 25.
"Three things really set us apart," owner Bill Cesak said. "The first thing is culture. We want everyone, no matter their fitness or background, to feel comfortable. The second is value. We have memberships for as low as $10 a month, and as you walk around, you'll see all the shiny new equipment. So when we talk about value and 24-hour access for as low as $10 a month, that's pretty amazing. The last thing that set us apart is our employees. They genuinely care about you hitting your goals, and if you have a question they will stop what they're doing and do their best to help."
When you walk into this fitness club, the employees remember your name and are available to help with anything you need. The gym features new equipment, locker rooms, tanning beds, hydromassage, and several classes that occur weekly.
There are several membership options available. The first is a basic membership, with which you will have access to equipment and one complimentary training session upon joining. This option is a month-to-month type of membership, and costs $19/month. The second is the premium membership, which is also paid month to month and gives you access to everything in the gym, including monthly training, tanning beds, and hydromassage. It costs $29/mo. The most expensive package is the Family and Friends package, to which you can add an additional person, and you still get access to all of the premium features. For two people, this plan costs $39/mo, but to add a third, and so on, is an additional $10. For this package, you also have to sign a yearlong contract as opposed to a month-to-month rate.
"The staff is very friendly. The equipment is brand new and simple to use. I'm in love with the hydro-massage table and tanning beds," member Andi Guffey said.
Overall, most citizens and gym-goers in LaFayette are beyond elated to have a new 24-hour gym so close to home. The gym officially opened on Dec. 14, 2018.
To learn more about franchising opportunities currently available, see our Franchise Website.
#gym #franchise #woatfranchise #workoutanytime #24hr gym #workoutanytime