Cardio & Strength

Equipment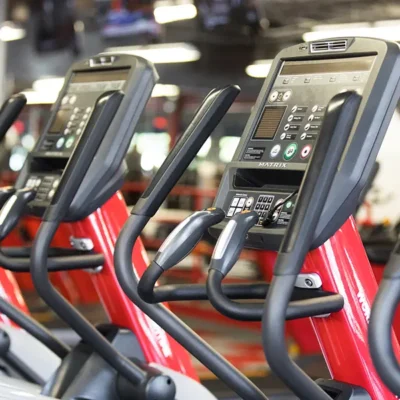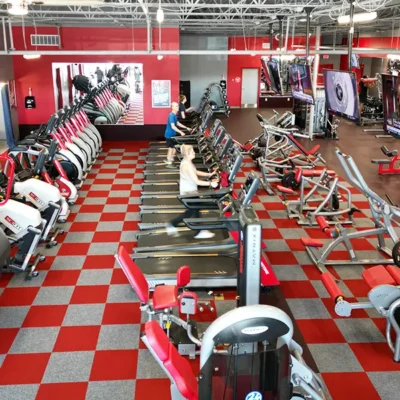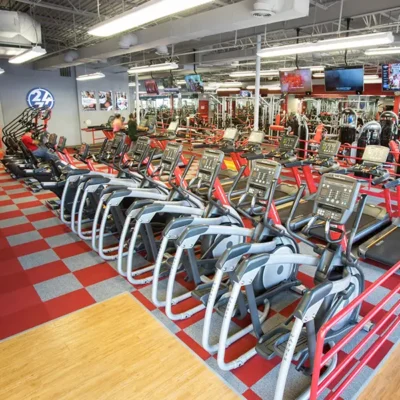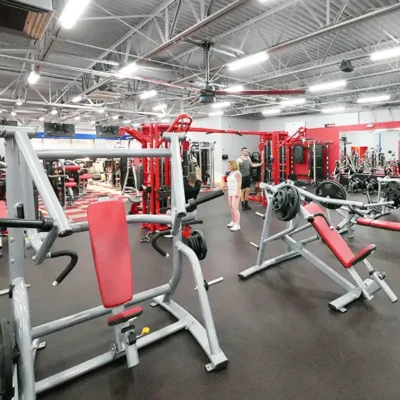 What kind of Cardio Equipment do you offer?
We offer a wide variety of cardio equipment! Choose from rows of treadmills, stationary bikes, rowers, stepmills, and ellipticals. All of our machines are of the highest quality and are designed to give you the most efficient cardio workout possible.
What is the quality of the equipment?
Workout Anytime's cardio and strength equipment comes from Matrix Fitness, whose superior design has been a staple in the fitness industry for over 40 years.
Experience their best-in-class equipment that is ensured to deliver the most fulfilling exercise experience while being safe and simple to use. Higher-end design and user-friendly features mean less hassle and more reps, so all members can have a satisfying experience, even if it's their first time in a gym.
What kind of Strength Equipment do you offer?
Whether you are a novice or a seasoned weightlifter, you'll find all the strength equipment you need to reach your fitness goals. All Workout Anytime clubs offer free weights, dumbbells, bench press, squat machines, and a variety of strength machines. With 24-hour access, you can work out whenever it's convenient for you! Find a club near you and come see what we have to offer.
How do I get started?
We offer a variety of memberships to suit your needs. Stop into one of our clubs to see our selection of Matrix Fitness cardio equipment.
If you're looking for the best value, consider our Premium Membership, which offers additional perks and benefits like Hydromassage and Tanning. Find a club near you and we'll help you reach your fitness goals faster.
We Stand By Our Values
We offer affordable fitness with high-quality equipment whenever you want it. Fitness that fits your life means there's no excuse, just results.

Attitude
---
We drive a positive culture of confidence and enthusiasm by doing the right thing for all our members, partners, and staff.

Care
---
We provide our members, partners and staff with an environment that is welcoming and respectful of each individual.

Excellence
---
We are committed to the success of our members and partners through the expertise and dedication of our team.