---
Calhoun Gym Hosts 20th Anniversary 9/11 Memorial Stair Climb
September 21, 2021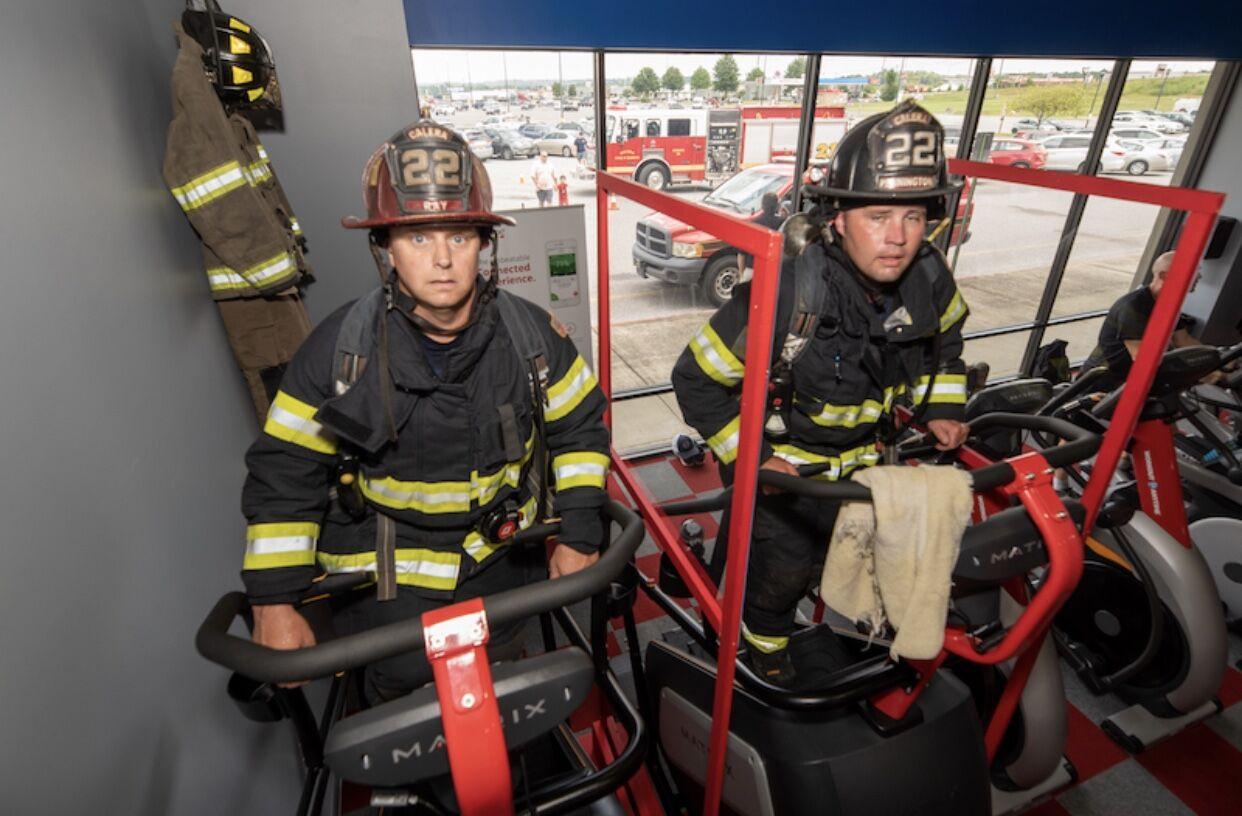 Workout Anytime will host a 9/11 Memorial Stair Climb on Friday, Sept. 10 to honor the victims and first responders of the terrorist attacks on September 11, 2001.
Located at 516 W. Belmont Drive, firefighters and police, along with participating community members, will use Workout Anytime stair climb machines for hour time slots with a goal to complete 110 flights of stairs -- the same amount of floors first responders completed during the World Trade Center rescue mission in Manhattan.
"We're proud to see our community coming together to honor the memories of those who lost their lives on September 11, 2001 20 years after the attacks," said Pugh. "We want to show as much support for our local heroes as possible."
In addition to the stair climb, Calhoun's Workout Anytime is offering first responders a special deal. Throughout September, all first responders will be offered discounted membership rates -- $25 instead of $29 for a premium membership and $15 instead of $19 for a basic membership with no enrollment fees. There will also be free lunch available to first responders.
Workout Anytime is dedicated to ensuring the safety of Memorial Stair Climb participants and preventing the spread of COVID-19. In addition to adhering to the brand's Clean Routine standards, each machine will also be properly wiped down after each individual climb.
"As we host our 9/11 Memorial Stair Climb, our health and safety guidelines are designed to keep our clubs sanitized and clean," said Pugh. "Living a healthy lifestyle -- both mentally and physically -- has never been more important, and we're committed to finding ways to be a resource for our members as we continue to navigate this time together."
The entire article can be read here
We Stand By Our Values
We offer affordable fitness with high-quality equipment whenever you want it. Fitness that fits your life means there's no excuse, just results.

Attitude
---
We drive a positive culture of confidence and enthusiasm by doing the right thing for all our members, partners, and staff.

Care
---
We provide our members, partners and staff with an environment that is welcoming and respectful of each individual.

Excellence
---
We are committed to the success of our members and partners through the expertise and dedication of our team.