Group

Training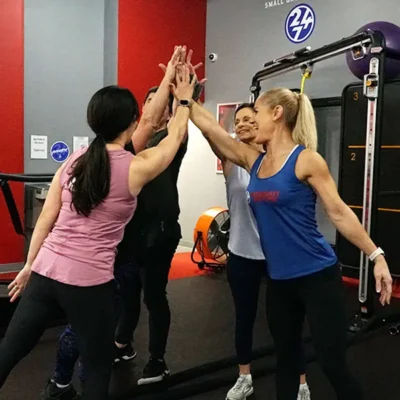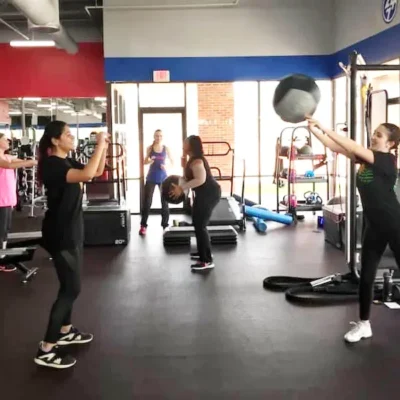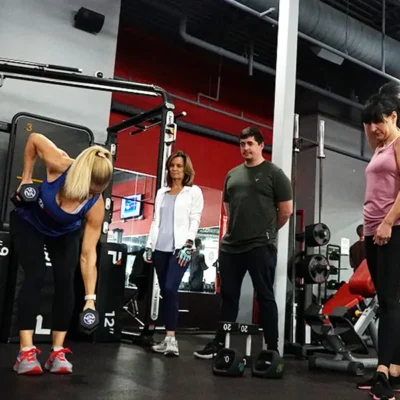 What is Group Training?
Group Training is a great way to get a full-body workout with the support of up to six other members and a Workout Anytime certified Personal Trainer. Group Training classes feature a variety of exercises, and our trainers will guide your group through each session, ensuring you are doing the exercises correctly and safely. It's a great way to get motivated, stay accountable, and have fun while you workout!
Is Group Training right for me?
Whether or not Group Training is right for you depends on your fitness preferences. If you're interested in pursuing joint goals and celebrating your accomplishments with other members, then you'll fit right in!
Group Training is a great way to stay motivated and challenge yourself. Still, if you prefer a more individualized workout plan, you may prefer the one-on-one Personal Training package we offer.
Where is Group Training available?
Group Training is available at all Workout Anytime locations. Our trainers will find what works best for you, from high-intensity training to low-intensity training, so that you can get started on the right path to success.
How do I get started?
Getting started with Group Training is easy! Simply visit or call your local club and talk to a staff member about what training option is best for you. If Group Training is right for you, check out our Premium Membership option, which includes a complimentary Success Session with a Trainer for every new member alongside perks like Tanning and HydroMassage.
We Stand By Our Values
We offer affordable fitness with high-quality equipment whenever you want it. Fitness that fits your life means there's no excuse, just results.

Attitude
---
We drive a positive culture of confidence and enthusiasm by doing the right thing for all our members, partners, and staff.

Care
---
We provide our members, partners and staff with an environment that is welcoming and respectful of each individual.

Excellence
---
We are committed to the success of our members and partners through the expertise and dedication of our team.