Personal

Training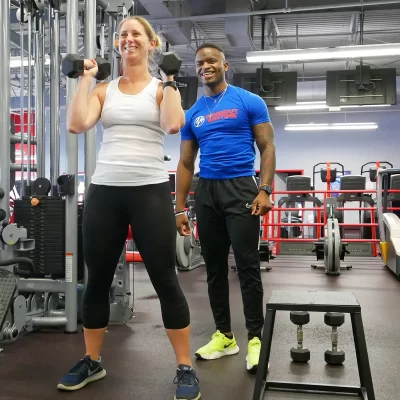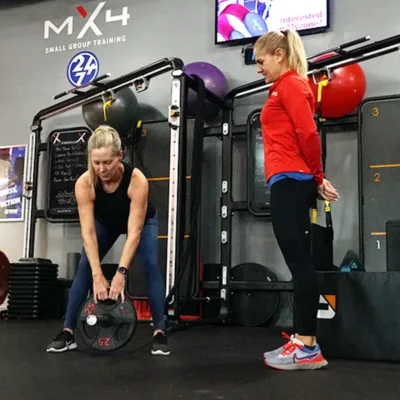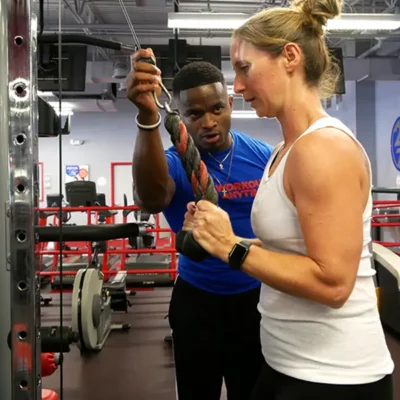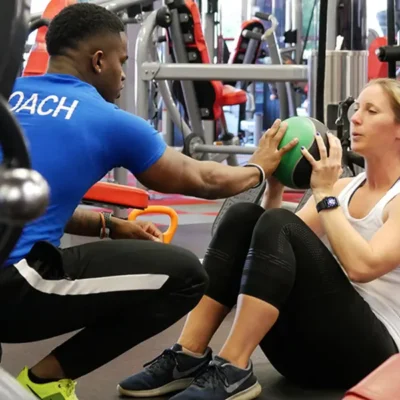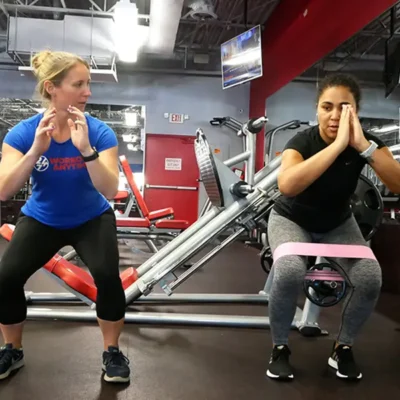 Why do I need a Personal Trainer?
Personal trainers help you stay motivated and accountable and keep you on track with your goals. They provide personalized advice and ongoing feedback to ensure you make the most of your workouts. A Workout Anytime personal coach creates a specific exercise routine, so you get the maximum benefit from your workouts. Our coaches also teach you proper technique and form, reducing the possibility of injury.
What makes Workout Anytime Personal Training different?
We understand that everyone has different fitness goals and needs. That's why the Workout Anytime Personal Training program is tailored to each client. Our trainers are committed to helping you achieve your goals through proper nutrition, exercise, and lifestyle changes based on your current fitness level, age, and schedule.
What are my options?
At Workout Anytime, we offer a variety of one-on-one Personal Training packages to fit your personal needs. We help you decide which is best based on your preferences, budget, and the level of support and assistance you require.
We also offer small group training of up to six members. Find a club near you and explore the Personal and Small Group Training packages that best fit you.
How do I get started with Personal Training?
It's easy to get started. Just call your local club and schedule a time to talk with one of our Personal Trainers. We want to give you the best tools to reach your goals, so we offer a complimentary Success Session with a Trainer to every new member. Premium members receive a monthly Success Session as well as access to our Hydromassage, which can help with recovery after a productive session. We'll be with you every step of the way to ensure that you reach your fitness goals.
Member Stories
#membersuccessstories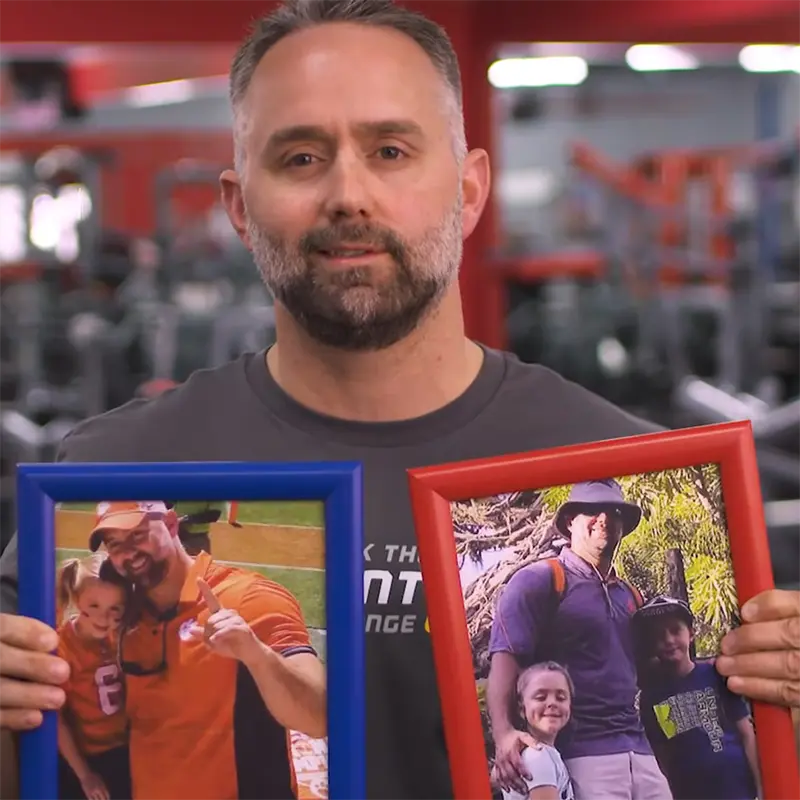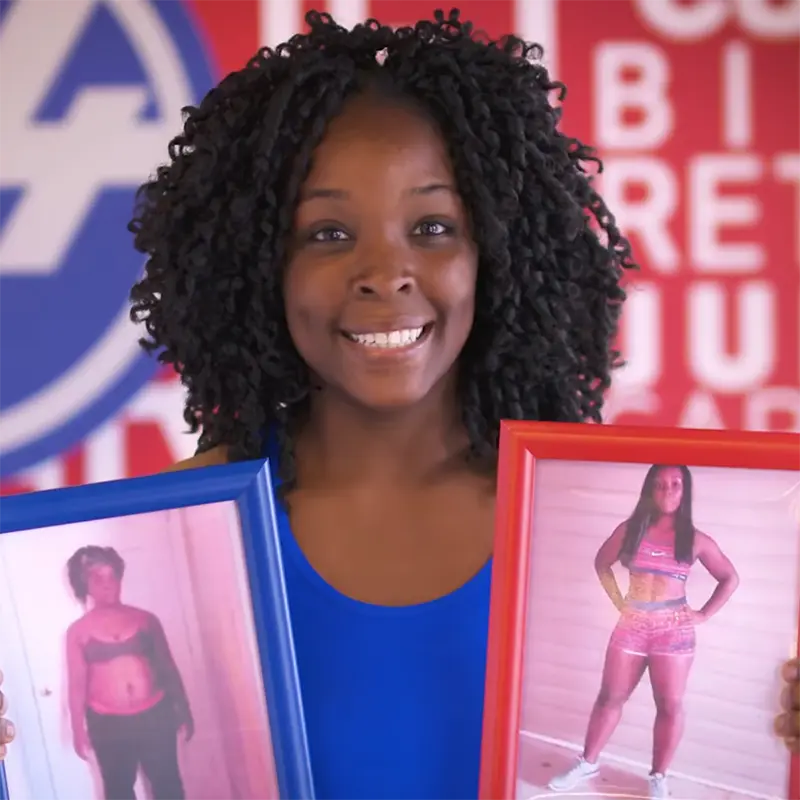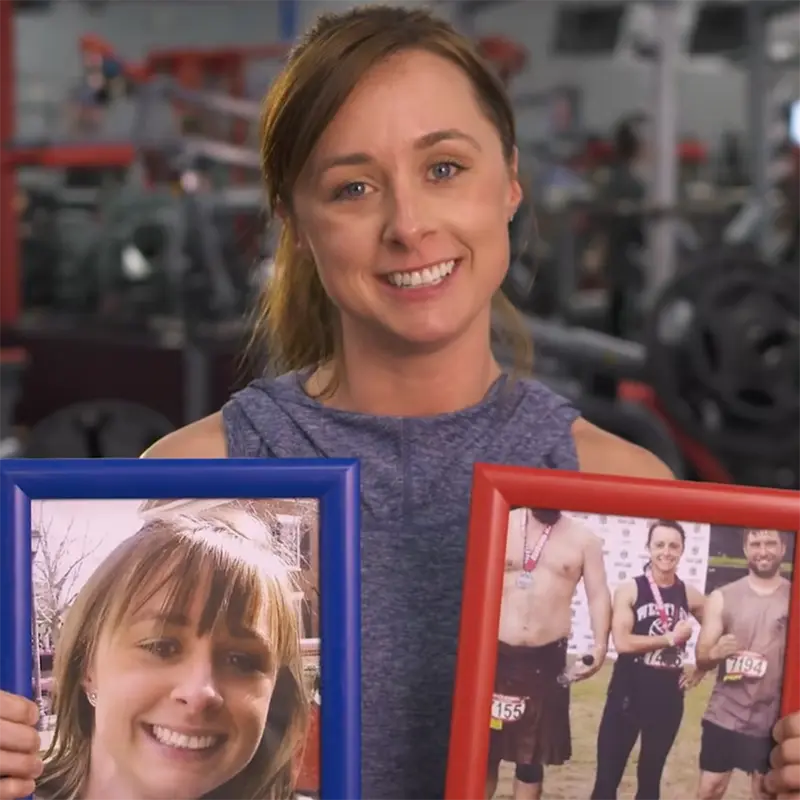 We Stand By Our Values
We offer affordable fitness with high-quality equipment whenever you want it. Fitness that fits your life means there's no excuse, just results.

Attitude
---
We drive a positive culture of confidence and enthusiasm by doing the right thing for all our members, partners, and staff.

Care
---
We provide our members, partners and staff with an environment that is welcoming and respectful of each individual.

Excellence
---
We are committed to the success of our members and partners through the expertise and dedication of our team.